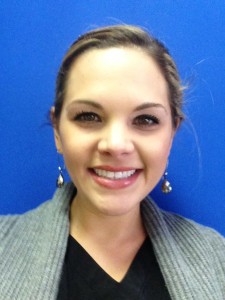 My name is Lindsay Wager and I was born and raised in Houston, Texas. I currently work full time as a medical esthetician and laser technician at a spa. I received my medical esthetics license from the Aveda Institute in Houston and my laser hair removal certification at Texas Laser Source. This year, I will be going back to school to complete a degree in the healthcare field.
Working in healthcare has always been a strong passion of mine. Being involved in the nursing field has really helped me put things into perspective and has led me to develop a passion for staying healthy and active myself. Outside of work and school, a lot of my time and attention is dedicated to exercise and eating well. Through this webpage, I plan to post little tips and tricks that I have found along the way to be beneficial for any one looking to maintain a healthy and active lifestyle for their families as well as for themselves.
I tend to keep a pretty busy schedule, but when I am able to find a few minutes of free time, I enjoy pursuing interests in beauty, skincare, fashion, exercise and cosmetics. I believe that both looking good and feeling good are some of the first steps to achieving a happy and healthy lifestyle and I aspire to motivate others to pursue similar interests in their own happiness and health. I spend a good bit of time trying and reviewing all types of cosmetics; it has become a bit of a hobby. I also enjoy sharing tips and recommendations for all the moms out there who want to put their best foot forward!
Follow me on Twitter @ Lindsay Wager | Follow me on LinkedIn @ Lindsay Wager | Follow me on About.me @ Lindsay Wager